Saturday, September 17th, 11 am to 1 pm
Interfacing Fixed Stars into the Natal Chart
with Kenneth Miller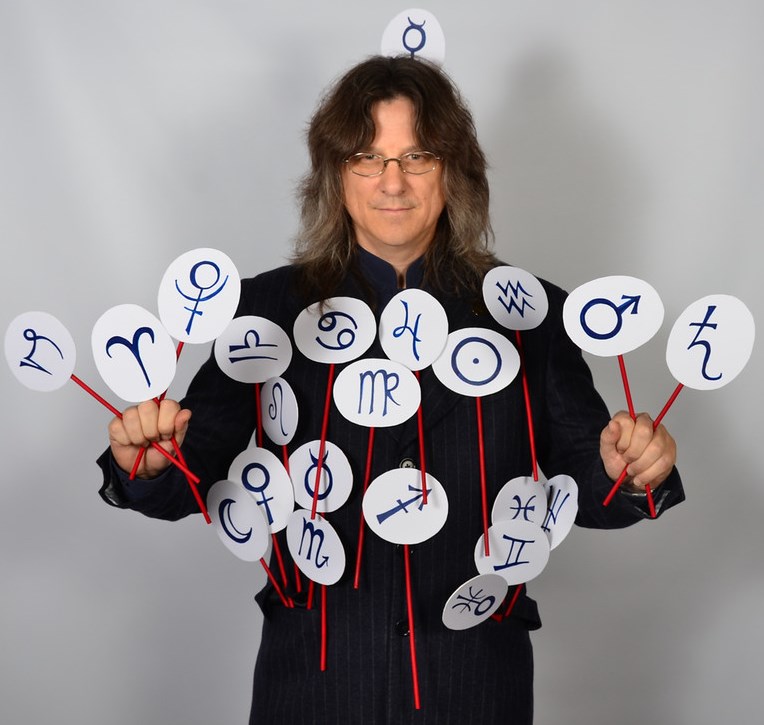 In the year 379 there was a full time astrologer in Rome who carefully applied the astrological teachings on Fixed Stars to natal charts. The results of his empirical work form the basis of this talk. Thankfully he wrote a book about his experiences that has survived the mists of time.
What makes this text unique is that the author claims his findings are all based on empirical research he did in Rome, with Fixed Stars he could actually observe. And his method of delineating them does not require memorizing star myths from any one culture. The beauty of this system is that if you already have a basic understanding of what the planets mean, you can leverage that knowledge over to understanding how and under what circumstances Fixed stars will influence the native.
This talk is perfect for advanced beginners, intermediate astrologers, or anyone that has some knowledge of what the traditional planets mean in a chart. Handouts will be provided to make implementing the information as easy as possible. By the end of the lecture, interested attendees should be ready to immediately test the information on charts. The beauty of this method is the ease with which it can be applied.
We will learn how to take the principles evident in the Hellenistic text "On the Fixed Stars" and integrate these Stars into the natal chart analysis in a way that is relevant for modern astrologers. Extrapolating on Anonymous of 379's principles, we will also learn how to make sense of all other "new" astronomical bodies that are introduced into astrology now and in the future.
Kenneth D. Miller, BA in Anthropology, Psychology, and Religious Studies, from University of Colorado: Boulder; MA in The History, Philosophy and Transmission of Astrology, from Kepler College; Level II certification from the American College of Vedic Astrology; Jyotish Kovid certification from the Council of Vedic Astrology.
After years of having his newspaper horoscope read to him by his mom, Kenneth D. Miller made the shocking discovery that ALL the planets were involved in astrological judgments. At age 13 he taught himself how to cast a chart by hand. This began a lifelong interest in astrology and astrological traditions. He remained an amateur western astrologer studying with various teachers until the mid-1990s, when he was exposed to Indian (Vedic) astrology, and after a few years decided to make a mid-life career switch to become a professional astrologer.
Kenneth transitioned from amateur to professional astrologer in 2005. Since then he has been active seeing clients, researching, and recently received his Master's degree in the history of astrology. In addition to receiving American College of Vedic Astrology's Level II and the Council of Vedic Astrology's certificate of Jyotish Kovid , Kenneth has also studied in India where he earned the title of Fellow of the Institute of Vedic Astrology (FIVA) and was awarded the title Jyotish Medha Shri by the Indian Council of Astrological Sciences. He is a lifetime member of the Council of Vedic Astrology, NCGR, and AFAN, and maintains membership in ISAR and the AFA. He loves astrology and is eager to serve the Jyotir Vidya (Goddess/Knowledge of Astrology).
In addition to Indian astrology, Kenneth has studied Modern western astrology with Helena Ruhnau, Hellenistic astrology with Demetra George and Robert Schmidt, Medieval astrology with Robert Zoller, and Renaissance astrology with Lee Lehman. He is one of the few professional astrologers with a working knowledge of all of these traditions.
Current projects include: finishing up a commentary for the modern astrologer on a new translation of On the Bright Fixed Stars.
$8. NCGR, SDAS, SCAN members $12. Non-members
11 am to 1 pm
US Bank Building, Community Room
131 North El Camino Real (Ralphs Shopping Center)
Encinitas, CA. 92024

No Meeting in October 2016
ISAR Conference
Coming in November 2016
Lecture to be announced
Coming in December 2016
Lecture with Gaye Nelson
Professional Astrologer, a.k.a. "The Professional Fairy Godmother"
Topic: Trends for 2017
And the Aquarius Cafe Christmas Party.

MEMBERSHIP SCHOLARSHIP
We would like our membership to send in names of aspiring young local astrologers that our chapter could sponsor for a 1-year NCGR membership for 1 year. Send a brief bio of the potential candidates to Diane Ronngren.