Saturday, November 19, 2016
Solar Arc Directions
with Loda Shaw
There are a variety of forecasting techniques in Tropical astrology. Transits, Secondary Progressions, Return chart (Solar and Lunar) Solar Arc directions.
Solar Arc directions are one of the simplest yet elegant predicative technique we have to date. The Solar arcs represent the difference between the natal Sun and the secondary progressed Sun. The difference or "arc" is added to all planets and special points in order to create a new chart. Yet at the core of Solar Arc system is the Sun's motion, the primary life principle itself.

By Solar Arc, everything from the Ascendant to Pluto moves at the same speed, so that all the aspects will remain the same as in the birth chart. The chart is then read in combination with the birth chart and transits to produce a unique forecasting system. When a Solar arc directed planets makes an aspect, especially a hard aspect, to any natal planet, some event whether inner or outer will take place. This is especially true if a transit is involved too.
Since the Solar Arc direction is primarily a Cosmobiology technique. It was Reinhold Ebertin, in his book on Directions discusses them by, referring back to Alfred Witte's writings.
(Witte in Germany developed the Uranian astrology in 1920, while Ebertin followed and developed a refinement of the Uranian system called Comobiology)
Robert Hand wrote his ground breaking book "Planets in Transits", where he made mentions of this simply technique called Solar Arc directions. Thus in the 1980's, there was a growing interest in Solar Arcs directions as a predictive tool. Come out to hear astrologer Loda Shaw Jr. talk on "The value of knowing and using Solar Arc directions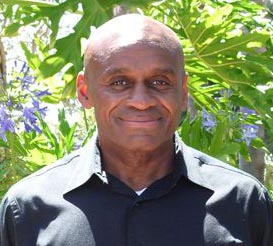 Loda has been involved with the study and teaching of astrology for over 30 years. While a student athlete at Ohio University, Loda became curious about the subject of astrology. A 'chance' meeting with a practicing astrologer in New York City during spring break took him from the curiosity stage to becoming a student in one fell swoop. That fascination with the stellar science has motivated Loda to teach, write, and give astrological readings. Loda's achievements include:
Loda was co-founder, together with Judy Johns, of the Los Angeles-based "Round Art" astrology group in 2001. Loda wrote regularly and extensively on sports and astrology in Aquarius Magazine throughout the 1990's. Loda has lectured extensively on the Saturn cycle, and the techniques of using Progressions, Solar Returns, and Relocation astrology.
Loda is a popular and well-received, regular lecturer for the San Diego Astrological Society (SDAS), for the NCGR San Diego Chapter, and numerous other astrological groups in the Southern California and Arizona areas since 2001. He has a Bachelor of Science degree in Business from the University of Phoenix. Loda currently teaches classes, tutors individual students and gives astrological readings. He practices his craft of astrology in Oceanside, California. Loda can be reached at Lodastar1@gmail.com
$8. NCGR, SDAS, SCAN members $12. Non-members
11 am to 1 pm
US Bank Building, Community Room
131 North El Camino Real (Ralphs Shopping Center)
Encinitas, CA. 92024

Coming in December 2016
Lecture with Gaye Nelson
Professional Astrologer, a.k.a. "The Professional Fairy Godmother"
Topic: Trends for 2017
And the Aquarius Cafe Christmas Party.

MEMBERSHIP SCHOLARSHIP
We would like our membership to send in names of aspiring young local astrologers that our chapter could sponsor for a 1-year NCGR membership for 1 year. Send a brief bio of the potential candidates to Diane Ronngren.