Saturday, June 17, 2017
Growing Pains: Astrology in Education
with Alex Trenoweth
Educating children should be an enjoyable experience for all involved. Unfortunately, a one-size-fits all mentality in factory model schools means that children are not given the attention they deserve and that teachers are pushed to their physical and emotional limits. As a committed high school teacher, Alex knew there had to be a way to make this process easier and, as is her custom, she turned to the stars for help. The result was her innovative and ground-breaking research which eventually led to her writing "Growing Pains"

In this lecture, Alex will demonstrate how a few simple changes can make teachers, students and parents a whole lot happier.
Alex Trenoweth, MA DFAstrolS is an astrological researcher, author and schoolteacher. She was voted Best International Astrologer, 2015 by the Krishnamurti Institute of Astrology (KIA) for her original and dynamic presentation on Astrology and Education. Her book, "Growing Pains" is an exciting development in astrology as it combines classroom teaching experience, methodical observation and sound research based on statistical analysis that is presented in an easy-to-understand format for non-astrologers. Alex's research has been presented in Nakshatra Barta and other major astrological magazines sold in shops around the globe. In addition to her lecturing and writing accomplishments, Alex has tutored for Kepler College, the Cosmic Intelligence Agency, the International Association of Astrology and the Mercury Internet School of Psychological Astrology (the web-based branch of the Centre for Psychological Studies). Although Alex is in frequent demand around the world at international conferences, she is happiest in the classroom and she remains a freelance teacher and tutor of all subjects to children of all ages. Her next book "The Wolf You Feed" is due for release in the summer of 2017. Alex is the Secretary General and Vice Principal of KIA as well as co-editor of Nakshatra Barta.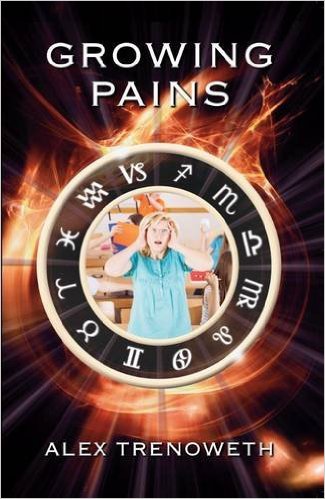 $8. NCGR, SDAS, SCAN members $12. Non-members
11 am to 1 pm
US Bank Building, Community Room
131 North El Camino Real (Ralphs Shopping Center)
Encinitas, CA. 92024

Saturday, July 15, 2017
Intimacy Issues in the Birth Chart
with Jessica Lanyadoo
| | |
| --- | --- |
| In this presentation Lanyadoo will talk about everybody's favorite topic: Intimacy Issues. We will explore how to delineate them in the birth chart, where they come from, and how to most effectively cope with them. We will look at the dynamics that hold us back from having the quality and experience of intimacy that we desire. This will be a fun, informative, and practically applicable talk suitable for astrologers of all levels! | |
Jessica Lanyadoo is a triple Capricorn who has been working as a professional astrologer since 1995. She is an internationally respected Astrologer and Psychic Medium, and meets with clients full time in her Oakland garden studio. Jessica is a welcome speaker at NORWAK and will be presenting at UAC in 2018. Watch her weekly YouTube show, follow her on social media youtube fb ig & twitter, and read her horoscopes.
$8. NCGR, SDAS, SCAN members $12. Non-members
11 am to 1 pm
US Bank Building, Community Room
131 North El Camino Real (Ralphs Shopping Center)
Encinitas, CA. 92024

Coming August 19, 2017
Another Amazing Astrology Lecture
Coming September 16, 2017
Yet Another Amazing Astrology Lecture
Coming October 21, 2017
And Another Amazing Astrology Lecture

MEMBERSHIP SCHOLARSHIP
We would like our membership to send in names of aspiring young local astrologers that our chapter could sponsor for a 1-year NCGR membership for 1 year. Send a brief bio of the potential candidates to Diane Ronngren.