Saturday, July 20, 2019
How to Unpack Your Spiritual Suitcase:
Interpreting the Natal Chart
with Gaye Nelson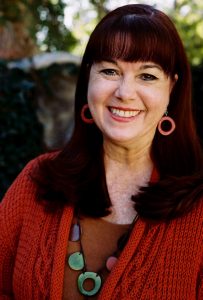 NOTE: New Location! See address below.
Gaye calls your horoscope "Your Spiritual Suitcase". She will help you unpack yours. She will share the natal worksheet she uses to prepare for her readings and use examples from the audience for interpretation. She will look at what you consider to be the most difficult and the most positive aspects in your chart. By going back to basics, you may find treasures you've forgotten in your chart. This will include lunar phases and chart patterns and much more.
Gaye Nelson, "The Professional Fairy Godmother", has been an expert in astrology, tarot and Emotional Release Work for many years. She began studying metaphysics at the age of 17 and has been a full-time professional astrologer since 1988. She has thousands of clients, including celebrities and intriguing people in many professions.
Gaye's clients receive the guidance she offers through her in-depth astrology and tarot readings, her Ebook and Audiobook The Male/Female Balance:8 Things to Do to Get Along Better with Almost Anyone, monthly recordings called "Astrology To Go", a hands-on healing with Emotional Release Work, and Astrocartography, which helps people find the best places to live, work and play.
She is President of NCGR-Los Angeles (National Council for Geocosmic Research) and a member of SCAN (Southern California Astrological Network).
You can find out more about her work at www.gayenelson.com. (310) 489-8149 gayenelson@gayenelson.com  
Saturday, July 20, 2019
11 am – 1 pm
$8 NCGR, SDAS, SCAN members
$12 Non-members
*Please note the new location
Google Maps will NOT give you the correct directions to the Encinitias Community Center. See map for directions.
Encinitas Community Center
1140 Oak Crest Park Drive, Room 120, Encinitas, CA 92024 
If you are heading East on Encinitas Blvd, turn right onto Balour, left onto Oakcrest Park Dr. and left into the parking lot.
If you are heading West on Encinitas Blvd, turn left onto Balour, left onto Oakcrest Park Dr. and left into the parking lot.