Saturday, October 19, 2019
THE ASCENDANT – A SUCCESSION TO THE 12TH
 

HOUSE

with Maurice Fernandez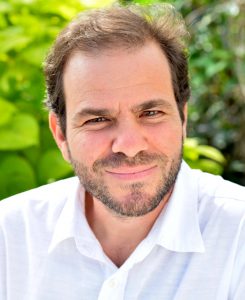 NOTE: New Location! See address below.
The Ascendant sign marks the first house and our powerful entry into this lifetime. A lot has been said and written about the meanings of the Ascendant, but we tend to overlook the greater context of what makes the Ascendant: the fact that it is birthed from the 12th house.
Maurice will discuss how to apply this bigger picture perspective and provide examples to illustrate these dynamics.
Bio: Maurice Fernandez, author of the books Neptune, the 12th House and Pisces (New Edition), and Astrology and the Evolution of Consciousness—Volume One, is a leading Evolutionary Astrology counselor and teacher, currently based in Arizona. Maurice currently serves as President of the Organization of Professional Astrology (OPA) which organizes pioneering programs for astrologers. He directs a professional diploma program with students from across the world. www.mauricefernandez.com
https://www.facebook.com/mauriceastrology/
Saturday, October 19, 2019
11 am – 1 pm
$8 NCGR, SDAS, SCAN members
$12 Non-members
Google Maps will NOT give you the correct directions to the Encinitias Community Center. See map for directions.
Encinitas Community Center
1140 Oak Crest Park Drive, Room 120, Encinitas, CA 92024 
If you are heading East on Encinitas Blvd, turn right onto Balour, left onto Oakcrest Park Dr. and left into the parking lot.
If you are heading West on Encinitas Blvd, turn left onto Balour, left onto Oakcrest Park Dr. and left into the parking lot.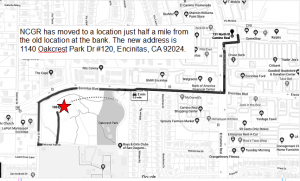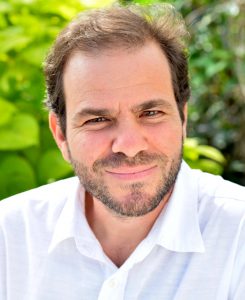 WORKSHOP with Maurice Fernandez
SUNDAY, October 20, 2019
11:00 am – 3:00 pm
*WORKSHOP LOCATION*

La Colonia Community Center
715 Valley Ave.
Solana Beach, CA. 92075 
Vocation in the chart – a new perspective on career development

with Maurice Fernandez
As we examine the Soul Journey in our chart, we can identify our skillset and vocational orientation. This can be the Job "that pays the bill," or perhaps a greater calling we are meant to follow. Astrology can be of tremendous help when our clients, our family, or perhaps our own selves, go through a career transition or when younger people receive the guidance early on to get on the path they are truly meant to follow.
Maurice will speak about a NEW approach to understanding vocational dynamics in the chart, and will use examples to illustrate these dynamics.
Bio: Maurice Fernandez, author of the books Neptune, the 12th House and Pisces(New Edition), and Astrology and the Evolution of Consciousness—Volume One, is a leading Evolutionary Astrology counselor and teacher, currently based in Arizona. Maurice currently serves as President of the Organization of Professional Astrology (OPA) which organizes pioneering programs for astrologers. He directs a professional diploma program with students from across the world.www.mauricefernandez.com
https://www.facebook.com/mauriceastrology/
Workshop Location
La Colonia Community Center
715 Valley Ave. 
Solana Beach, CA. 92075
Sunday, October 20, 2019
11:00 am – 3:00 pm
Half hour break includes lite lunch, water, coffee & tea
*You must be a current member of NCGR to qualify for the member discount.
Become an NCGR member today and qualify for the special membership price.
Contact:president@ncgrsandiego.org
NCGR Members $59.00
Non-Members 69.00
At the door, Oct. 20, 2019:
NCGR Members $69.00
NCGR Non-Members $79.00