Saturday, November 16, 2019
November Presentation
with Deborah Smith Parker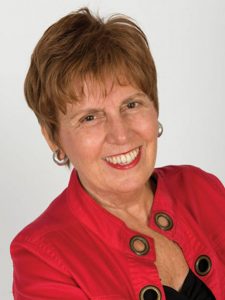 NOTE: New Location! See address below.
As far back as recorded history allows us to review, with few exceptions, human beings have been ruled and in the majority of cases owned, by Saturn's patriarchal laws, sternly ruled by handfuls of male monarchs and ministers. All who were not of those ruling classes (kings, ministers, priests, and those appointed by kings) were subject to the actions and violations of those who were in charge. There was no recourse. Nothing changed for eons until the end of the 18th century when Uranus was discovered and Saturn's boundaries first cracked, then stretched, to finally be transcended. But it is taking a few centuries for all to be brought to the starting gate—chiefly women, children and the very poor—and we're not quite there yet, but much closer. From that point on these victims-began breaking free of governments, church law and male clergy, and slave owners who were/are choking and violating them with no recourse under the law.
Now for the first time, humans have arrived at a point where victims and perpetrators are finding themselves on a more level playing field giving victims more rights and more wins. In recent decades, especially the past 30 years, laws have dramatically changed and unchained Saturn's priests and ministers to make them accountable not only to their victims but to the cultures in which these perpetrators operated. This presentation will show timelines and their astrological impacts and outcomes of how victims are being freed by-laws resulting from these planetary aspects increasingly on their sides.
Deborah Smith Parker is an astrologer, poet, writer, and community change advocate. For several years she was on the board of the San Diego Astrological society. Her first book, Humanus Astrologicus, (2010) Parker goes where no astrologer has gone before – and easily takes the reader along. Her engaging memoir, The Horse that Haunts My Heart, (2014), has caused many readers to fall in love with her horse, Tank, and to marvel at the many adventures they had together. Her third book, Wit, Snark & Light in the Dark, will be released by January 2020. A graduate of the University of Wisconsin-Madison she lives in Oceanside, CA with her husband Jeff, their Cattle Dog, Bucky. Website and blog at www.astrologicuspress.com
Saturday, November 16, 2019
11 am – 1 pm
$8 NCGR, SDAS, SCAN members
$12 Non-members
Google Maps will NOT give you the correct directions to the Encinitias Community Center. See map for directions.
Encinitas Community Center
1140 Oak Crest Park Drive, Room 120, Encinitas, CA 92024 
If you are heading East on Encinitas Blvd, turn right onto Balour, left onto Oakcrest Park Dr. and left into the parking lot.
If you are heading West on Encinitas Blvd, turn left onto Balour, left onto Oakcrest Park Dr. and left into the parking lot.