Saturday, December 21, 2019
Finding the Hidden Money in Your Chart
with Donna Stellhorn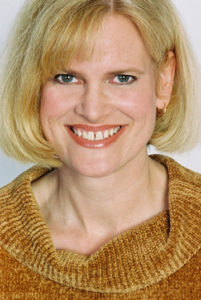 NOTE: New Location! See address below.
Finding the Hidden Money in Your Chart with Donna Stellhorn
What are all the ways money can flow into your life?
How can you get money to stay, grow, and accumulate?
How can you uncork blocks and improve money flow?
In this lecture, we'll look at the natal aspects of the second, eighth and eleventh house rulers to see how money comes into your life and what may be standing in the way of prosperity. We'll talk about planets in your money houses and how they draw money opportunities to you. We'll also explore how your relocated chart, solar returns, and lunar returns can indicate changes in money flow. Bring your charts and follow along.
Donna Stellhorn is an Astrologer, Feng Shui expert and has written 16 books, including Feng Shui Form and the best-selling booklet Sage & Smudge. Her annual Chinese Astrology series, which includes Chinese Astrology 2020 Year of the Metal Rat, is the best-selling Chinese Astrology series on Amazon. Her upcoming video course, Plate Size Matters, combine Feng Shui with weight loss where she describes how she used Feng Shui techniques to lose 35 pounds and keep it off. It's now available on Udemy.com
Donna lectures on both Chinese Astrology and Western Astrology as well as Feng Shui. Recently, Donna has lectured at Western Digital, Warner Records, Room & Board, the Rancho Santa Fe Water District, Brion Jeannette Architecture, and the San Diego Airport Authority. She's been on Coast to Coast AM with George Noory. She spoke at the 2018 United Astrology Conference in Chicago and the 2019 NCGR conference in Baltimore. She writes for Horoscope.com, Astrology.com and Conscious Community Magazine. Donna is on the board of the International Feng Shui Guild and NCGR—San Diego.
For fun, Donna performs with ImprovCity and when she wants to be terrified, she does standup comedy. Donna lives in Orange County, California with the magical cat, LaRue.
Check out more on Donna's YouTube channel and her website, https://fengshuiform.com/. And follow her on Instagram @donnastellhorn or email her at DonnaStellhorn@gmail.com
Saturday, December 21, 2019
11 am – 1 pm
$8 NCGR, SDAS, SCAN members
$12 Non-members
Google Maps will NOT give you the correct directions to the Encinitias Community Center. See map for directions.
Encinitas Community Center
1140 Oak Crest Park Drive, Room 120, Encinitas, CA 92024 
If you are heading East on Encinitas Blvd, turn right onto Balour, left onto Oakcrest Park Dr. and left into the parking lot.
If you are heading West on Encinitas Blvd, turn left onto Balour, left onto Oakcrest Park Dr. and left into the parking lot.