Saturday, October 17, 2020
11 am – 1 pm
Astrology Lecture – Zoom Meeting
The Medical Transits of Saturn with Judith Hill

Saturn's medical transits are essential knowledge for all medical astrologers and profoundly useful to everyone else interested in astrology and/or the healing arts! Study the classical influence, temperature, and physical function of Saturn on the human body, plus traditional remediation strategies and herbs.
Disclaimer: The purpose and approach of this talk are educative, hypothetical, and historic. The speaker and producers are not providing a medical opinion, fact, or diagnosis, and are not responsible for student misuse of this information.
Bio: Judith Hill is an award-winning author of thirteen books including the classics: Medical Astrology: A Guide to Planetary Pathology; The Astrological Body Types, and Vocational Astrology (winner of an A.F.A., Inc. "Best Book Award", 1999.) She produces The Renaissance Medicine Conference and created the online course Medical Astrology 101. Hill was possibly the first to introduce Western Medical Astrology to Szechuan, China. She is a Chartered Herbalist with Dominion Herbal College and a teacher for The Matthew Wood Institute of Herbalism.

Hill documented the natal and transit health influences of the Lunar Nodes and the medical impact of eclipses by sign and conjunct natal planets. She created the first nodal polarity conscious eclipse calendar. She has recently published Medical Astrology for Health Practitioners and Medical Astrology in Action: The Transits of Health.

An internationally recognized researcher, Hill internationally published significant statistical research on astro-genetics and astro-seismology, and has served as the Educational Director for the San Francisco NCGR; and as the private assistant to the great physicist Arthur M. Young at the Institute for the Study of Consciousness. Hill successfully matched five biographies to five natal charts in an NCGR sponsored skeptic's challenge in 1989; and predicted (and pre-published) the time window, size, and location of the Bay Area's great Loma Linda earthquake. She is one of the longest practicing full-time astrological consultants in America.
Saturday, October 17, 2020
11 am – 1 pm
You can watch the Zoom video meeting on your desktop, laptop, or on your cell phone using the Zoom app. Or you can call in by phone and listen to the meeting. The video link and phone number are in the email you receive after you register and pay.
Saturday, November 21, 2020
Astrology Lecture – Zoom Meeting
with a prominent Astrologer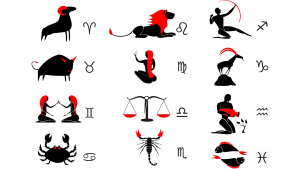 The information is coming soon!
Saturday, November 21, 2020
11 am – 1 pm
$10 NCGR, SDAS, SCAN members
$15 Non-members
Saturday, December 19, 2020
Astrology Lecture – Zoom Meeting
with a prominent Astrologer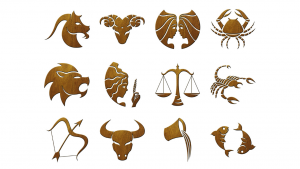 Information is coming soon!
Saturday, December 19, 2020
11 am – 1 pm
$10 NCGR, SDAS, SCAN members
$15 Non-members