Saturday, June 15, 2019
Silent Destructive Relationship Patterns: Astrological Signs of Codependence and their Implications for Astrologers
with Shawna McGrath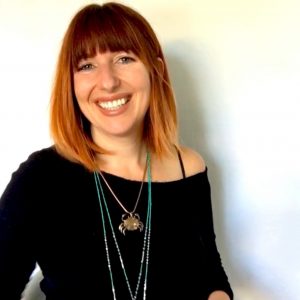 NOTE: New Location! See address below.
As Melody Beattie (author of the best-seller Co-Dependent No More) has said that co-dependence isn't a glamorous topic. However, when left unaddressed, even subtle forms of co-dependence can unconsciously numb intimacy in romantic relationships, negatively affect the practitioner-client relationship, or even lead to existential loneliness. In contrast, knowing the signs and responding consciously can actually foster loving relationships, healthy inter-dependence, increase self-confidence, & boost self-worth.
Join us to learn about the astrological signs of co-dependence in the natal chart. These concepts are practical and easy to spot with a basic understanding of the birth-chart.
You'll leave this talk with practical knowledge of what co-dependent "signatures" to look for in a person's birth-chart, as well as subtle behavior & language of co-dependence (through the view of astrology). Plus, how to respond in a way that's empowering for you as well as the other person.
All are welcome! Astro-newbies as well as practicing astrologers will benefit from this talk.
Shawna McGrath is an astrological counselor, coach, & teacher. She's been practicing astrology professionally since 2014 – actively seeing clients and leading group workshops. She provides inspiration and guidance for sensitive souls. Her YouTube channel, NeoFeminine Astrology, has been providing weekly astrology forecasts and astrological teachings for over six years.
Saturday, June 15, 2019
11 am – 1 pm
$8 NCGR, SDAS, SCAN members
$12 Non-members
*Please note the new location
Google Maps will NOT give you the correct directions to the Encinitias Community Center. See map for directions.
Encinitas Community Center
1140 Oak Crest Park Drive, Room 120, Encinitas, CA 92024 
If you are heading East on Encinitas Blvd, turn right onto Balour, left onto Oakcrest Park Dr. and left into the parking lot.
If you are heading West on Encinitas Blvd, turn left onto Balour, left onto Oakcrest Park Dr. and left into the parking lot.